Introduction
Aiming at the evolution of Nanocomm equipment to accompany the transformation of communication technologies in Brazil, Nanocomm Brazil brings you a modular, low-cost equipment that was developed to suit your needs.
Modularity
The M1010 Family devices was developed around a main board, the M41 that has the ability to read which modules are connected to it and adapt to ensure always the best connection for sending events. You can choose the best connection for your installation, for wireless communication you can choose between 2G or 4G Cat-M1 technologies, and you can also add the Ethernet card to increase the security of your installation.
AUTO-ADAPT Technology
This is the technology we developed to always guarantee the greatest safety, efficiency and practicality in the use of the M1010 family devices, it allows you to switch between any Nanocomm chip without having to reprogram the board.
In addition, you can add the Ethernet module or switch between 2G and 4G Cat-M1 communication technologies without the need of any reconfiguration on the device. Thus, if any changes occur in the network of any installation, you can adapt the equipment to always have the best connection.
Get to know the devices:
M1010 E
Device with Ethernet communication
M1010 2G
Device with GPRS communication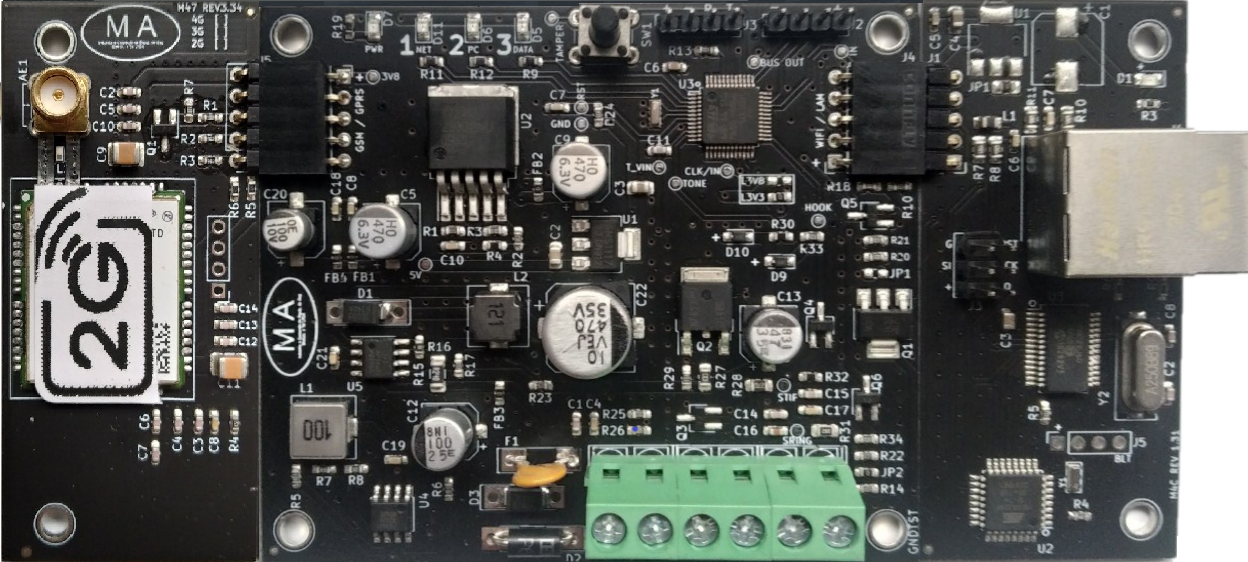 M1010 2GE
Complete device with GPRS and Ethernet communication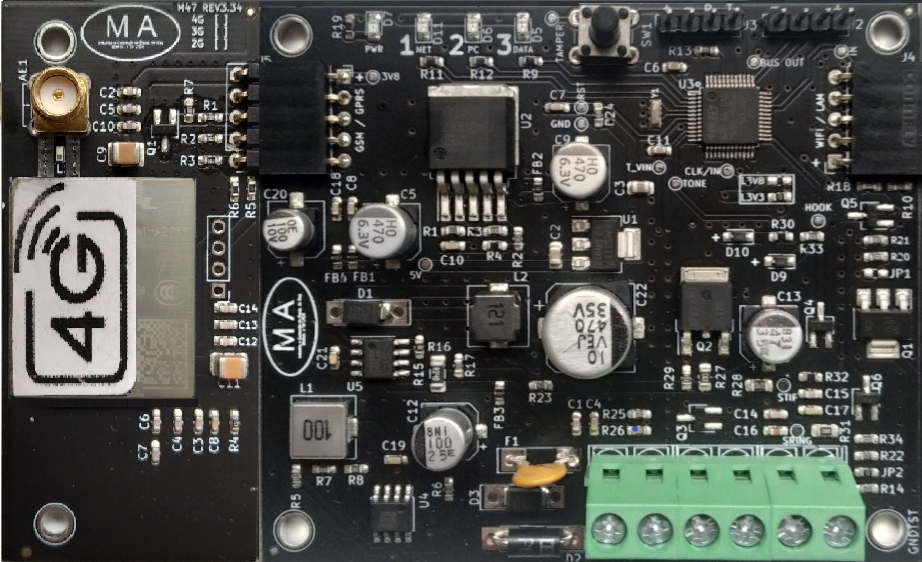 M1010 4G
Complete device with 4G Cat-M1, EDGE, GPRS communication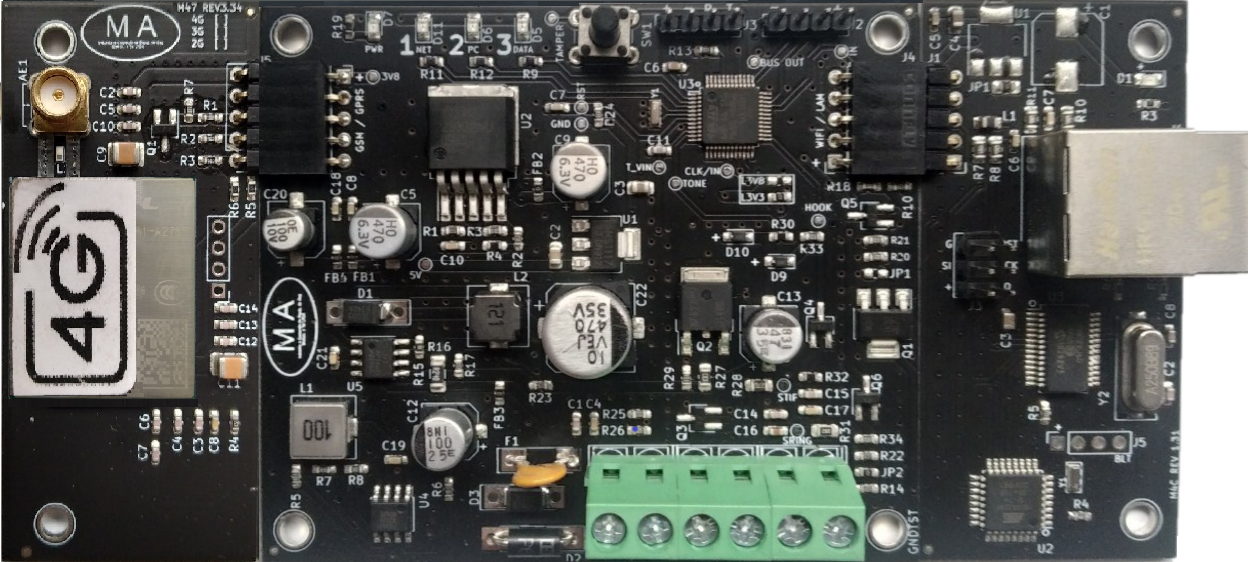 M1010 4GE
Complete device with 4G Cat-M1, EDGE, GPRS and Ethernet communication
Take a look bellow to see a comparison between the devices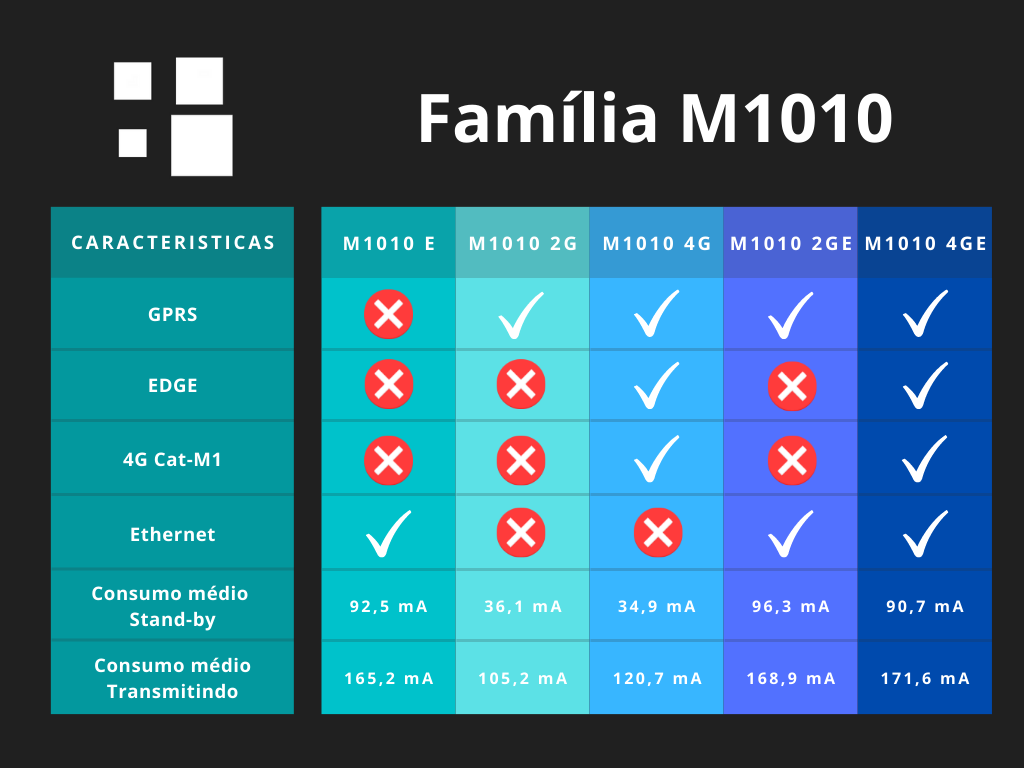 Any doubt? Leave a comment bellow or get in touch with our team.